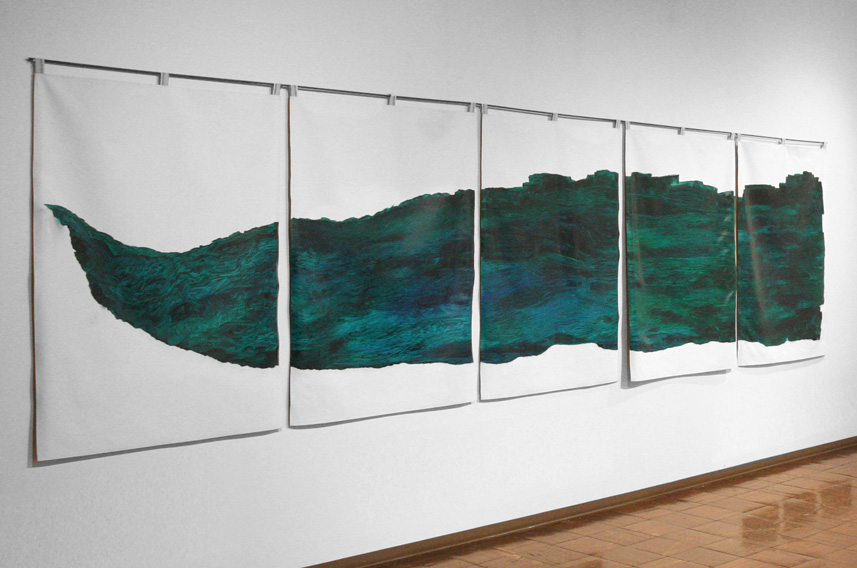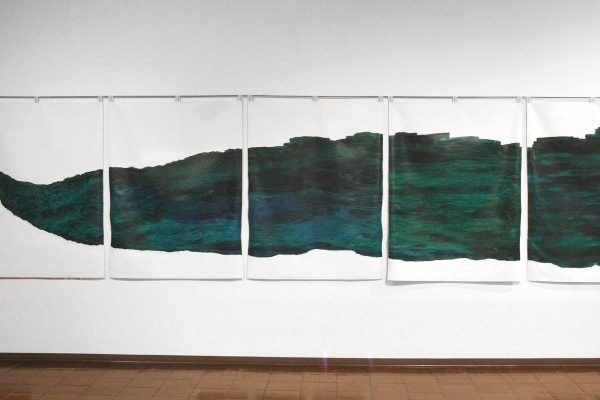 Oil on canvas, 500 x 132 cm
"Green river" skildrar älvens ständiga förflyttning på sin väg från bergen ut i havet. Varje rörelse på ytan har sin förklaring i ett skeende, en sten på botten, en kvist på ytan. Älvens bredd växlar, vinden tilltar, oändligt många parametrar skapar ständigt nya mönster.  Det finns alltid en orsak till händelsen, till skeendet som kan te sig slumpmässigt och oförklarligt. Jag mötte den intensivt gröna Tamagawa river när jag 2015 visade den blå målningen "The river" i Japan.
Green river" depicts the river's constant movement on its way from the mountains to the sea. Every movement on the surface has its explanation in an event, a stone on the bottom, a twig on the surface. The width of the river changes, the wind increases, infinitely many parameters constantly create new patterns. There is always a reason for the event, for the event that may seem random and inexplicable. I met the intense green Tamagawa river when I in 2015 showed the blue painting "The River" in Japan.